February 2021—Chicago Tribune, Quincy Herald-Whig, Pike County Express articles, WGN and NPR radio interviews, online talk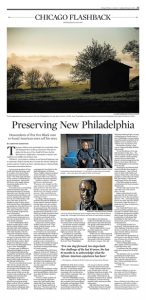 Lots to report this February.  If you don't catch it live, the links are and will be here.  In print:
And in audiovisuals: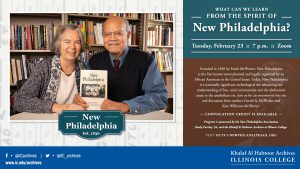 Steve Bertrand of Chicago's WGN aired and then posted online a radio interview with New Philadelphia authors Gerald McWorter and Kate Williams-McWorter.
The National Public Radio show Here and Now, created by WBUR, also interviewed Gerald McWorter.  Have a listen!