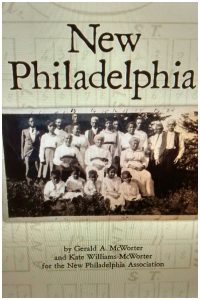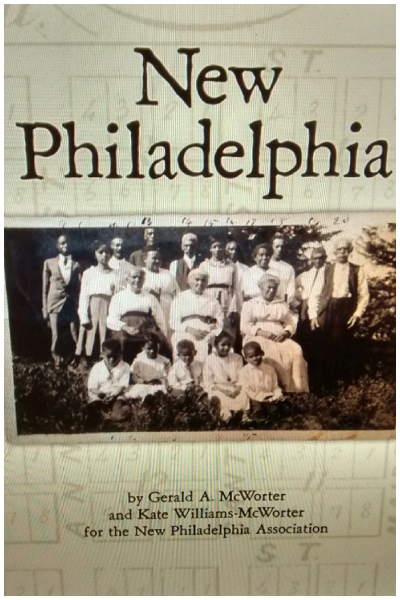 New Philadelphia Book on Sale Now
Cost Per Book is $20
Books can be purchased in at the following places:
In Barry at the The Paper's office and the Barry Public Library.
In Pittsfield at Casteel's, Bloomers, and the William Watson Hotel.
If you would like to purchase by mail, please send $20 plus $5 for shipping and handling to:
New Philadelphia Association
c/o Jerry Corton Treasurer
P.O. Box 54
Barry, IL 62312
Several other books that have addressed the history of New Philadelphia and its founder include:
D. W. Ensign, Atlas Map of Pike County, Illinois.
Andreas, Lyter & Co., Davenport, Iowa, 1872.
Charles C.Chapman, History of Pike County, Illinois.
Charles C. Chapman & Co., Chicago, Illinois, 1880.
Helen McWorter Simpson, Makers of History.
Laddie B. Warren, Evansville, Indiana, 1981.
Grace E. Matteson, "Free Frank" McWorter and the "Ghost Town" of New Philadelphia.
Pike County Historical Society, Pittsfield, 1964.
Juliet E. K. Walker, Free Frank: A Black Pioneer on the Antebellum Frontier.
University Press of Kentucky, Lexington, 1983 (reissue edition 1995).
Paul A. Shackel, New Philadelphia: An Archaeology of Race in the Heartland. University of California Press, Berkeley, 2010.