Bill Camphouse spoke on June 23, 2020–hear the music!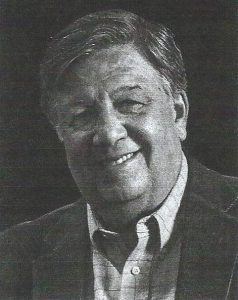 Our third online Likes Lecture was a success like the first two with at least 50 people present; we're just sorry that the recording failed and we cannot offer it here.
On Tuesday, June 23 at 7 pm online, musician and music educator Bill Camphouse of Perry, Illinois spoke about American popular music across the 19th century.  He spanned many years of music by walking us through the life and work of three musicians: Louis Gottschalk of New Orleans, born 1829; Scott Joplin of Missouri, born 1868; and Hermes Zimmerman of New Philadelphia, born 1887.  In between explaining, we listened to several pieces he selected, and you can too:
1, Louis Moreau Gottschalk's Bamboula (1845)
2. Scott Joplin's Maple Leaf Rag (1899)
3 and 4, Hermes Zimmerman's The Chief Corner Stone (date not available) and America First (WWI era).  Listen to these below.
As a bonus, here is a third piece by Hermes Zimmerman, The Oriole, which the New Philadelphia Association found in sheet music and then persuaded a friend to learn and record.  It was first published in sheet music in Hadley, Illinois.
We thank all our speakers this year for connecting families, clothing, and music to New Philadelphia.  And for making our first venture into online media a success.
Please let us know if you are interested in future Likes Lectures!  Write to newphiladelphiail@gmail.com and we'll keep you posted.
—
This post-session exchange with Bill may intrigue New Philadelphia researchers.
Q: Is there any possibly connection between Joplin and Zimmerman since their paths could have crossed in Missouri?
A: Regarding a potential & definitive Joplin-Zimmerman connection, you might consider the following sources: The Joplin home and museum in St. Louis (just a bit south of downtown) is on the National Registry, holds some historical information and record of publications and, I believe, has an on-line presence. As I understand it, Joplin's time in St. Louis was fairly short (a couple of years around the turn of the century). As a place to start, it would be a matter of syncing up those dates with Zimmerman/McWorter extended family records, (the latest New Philadelphia book, Marynel Corton's inquiries, journals, personal recollections passed down, etc) to see if it was possible they may have crossed paths.
A couple of other places to look: the New England Conservatory of Music in Boston and faculty member Gunther Schuller was responsible for a good deal of rekindled interest in rag-time in general and Joplin in particular during the early/mid-1970's. He organized the NEC Ragtime Ensemble and made commercially available recordings and reissued publications of music from "The Red-Back Book"; Joplin's orchestrations (for dance bands) of his piano rags and other compositions. This more or less corresponded with the the Hollywood release and popularity of "The Sting". Pianist Joshua Rifkin recorded Joplin's complete works on the old Nonesuch label at about the same time. The NEC connection and the album liner notes (remember those!) on the Rifkin recordings are reliable sources to explore. You'll recall I mentioned that Joplin's opera "Treemonisha" was rediscovered and professionally produced to critical acclaim in Houston some 50+ years ago after its failed premiere in New York. If memory serves correctly, the University of Houston became the repository for his personal papers, manuscripts, etc. I'm sure the Illinois School of Music Library could provide some background as well. There's probably an infrequently read thesis out there somewhere that may shed light on your inquiry!