Memorialization of the Bicentennial of Frank McWorter's Manumission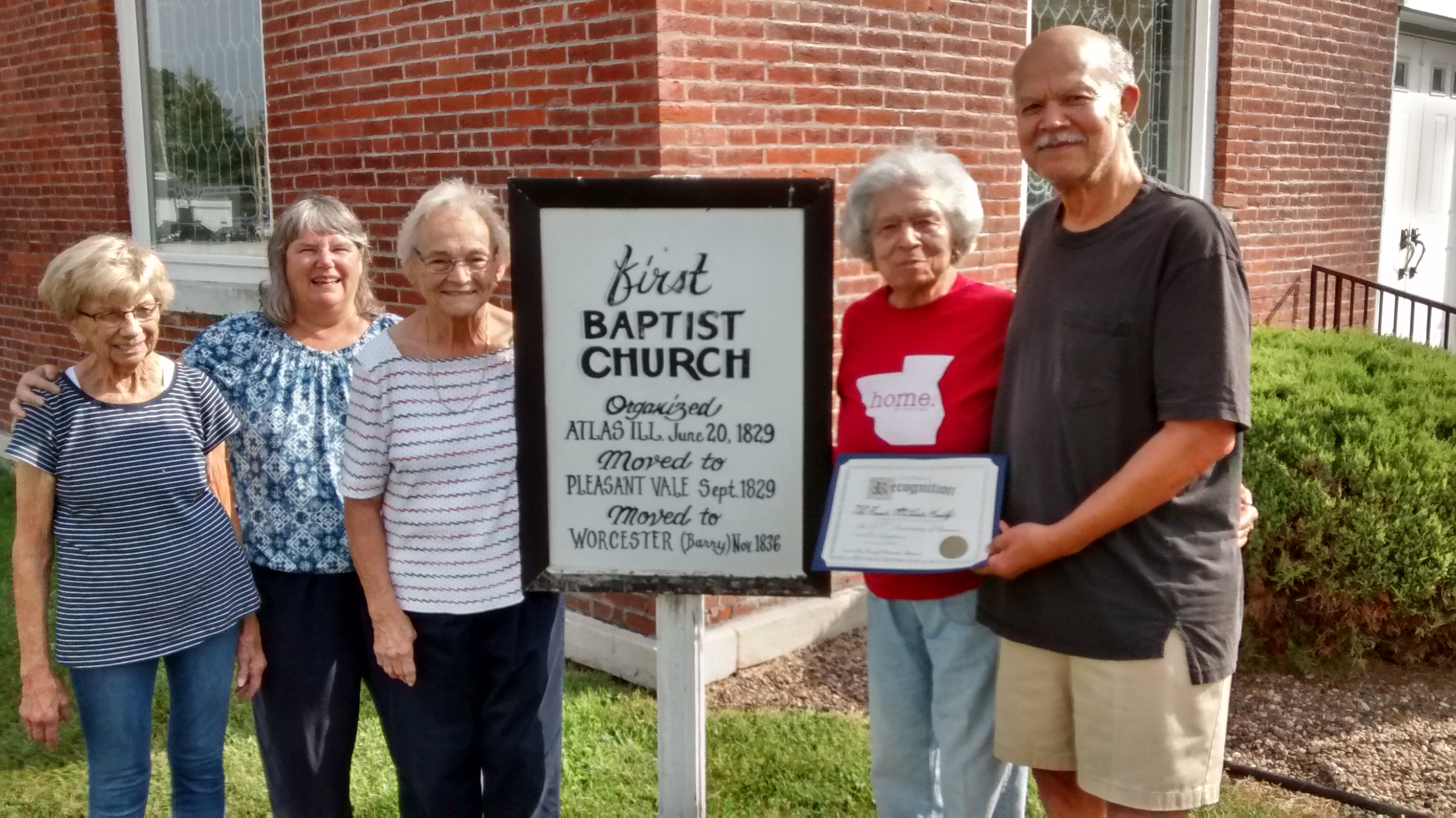 The Barry Historical Museum memorialized the bicentennial of Frank McWorter's manumission this last week.
Dee Forshey, curator of the museum, presented  the certificate of commemoration to McWorter family members who have continuing ties to Pike County. Both Sandra McWorter Marsh and her brother, Gerald McWorter are on the New Philadelphia Association Board and have been frequent visitors to Pike County. Gerald owns land near the site of New Philadelphia and Sandra resides in Barry. This presentation event significantly occurred at the First Baptist Church of Barry where Frank and Lucy McWorter, founders of New Philadelphia,as well as several of the New Philadelphia residents had been members.
On September 13, 1819 Free Frank obatained his freedom in Pulaski County, Kentucky by paying $800 to Abner McWhorter and family, who were handling the estate of his deceased owner, George McWhorter. Note the different in the spelling of the last names. When Frank McWorter obtained his legal last name in 1837 via the Illinois State Legislature, he purposely spelled it without the "h" to make it distinct from his former owner's name. He had platted and formed the town of New Philadelphia in 1836 in Pike County, Illinois.
Pictured are left to right: Kelly Syrcle, member of the NPA 1836 Club; Marynel Corton, Barry Councilman; Dee Forshey, Curator of the Barry Historical Museum; Sandra McWorter Marsh and Gerald McWorter, greatgreat grandchildren of Frank and Lucy McWorter. Gerald spoke about Free Frank's freedom milestone and the importance to the McWorter family of the Barry Community commemorating the accomplishments of Free Frank and what he symbolizes in this current time….200 years later.