Passport to Your National Parks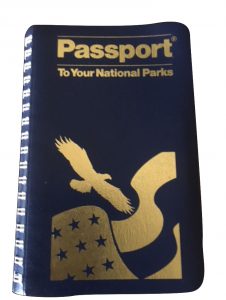 As a member of the National Park Service Underground Railroad Network to Freedom Program, New Philadelphia participates in the National Park Service Passport to Your National Parks initiative.  Visitors can commemorate their visit to New Philadelphia with a validation stamp in the "additional cancellations" section of their colorful NPS passport, which includes among its many features a full color travel guide, maps, pre-visit information and a list of national parks.  Passports can be stamped at the Barry Public Library and Barry City Hall during the following hours of operation:
---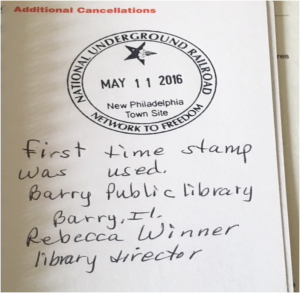 Barry Public Library
880 Bainbridge
Barry, Illinois  62312
Phone:  217-335-2149
Monday – 1 p.m. to 6 p.m.
Tuesday – 1p.m. to 6 p.m.
Wednesday – Closed
Thursday  – 11 a.m. to 6 p.m.
Friday – 1 p.m. to 6 p.m.
Saturday – 10 a.m. to 2 p.m.
---
Barry City Hall
1005 Bainbridge
Barry, Illinois  62312
Phone:  217-335-2215
8 am to 4 pm (Monday – Friday)
---
Passport to Your National Parks booklets are available by following this link:
http://www.eparks.com/store/product/22515/Passport-To-Your-National-Parks%C2%AE